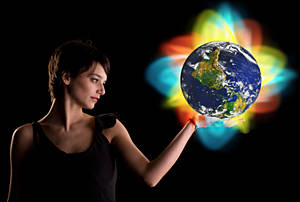 Coupled with the major Uranian transits coinciding with the recent lunar and solar eclipse, the United States, as a Cancer, the nation and its people are in for lots of change.
Many of these changes are long overdue and welcomed, others will not be.
Think how different our world is from the pre-revolutionary or civil war days, because of progressive thinking and technology.  Change is here and it will continue to happen.
People have to accept the change and work together to fix the problems as well as work to change their outmoded thinking. Things are going to change with or without them.
With Uranus involved, the quicker the changes are adapted to, the easier things will go. The more resistance is put up by the beliefs and habit patterns of the past, the more difficult it will be.
There certainly will be opposition as the old does resist.  Regardless, the change is here and will happen no matter how much we resist.
With the particular planetary aspects going on now, and the next few months, you may find it an upsetting time. The life of the past that you have come to rely on is slipping away and the future difficult to see.
"What we have done for ourselves alone dies with us; what we have done for others and the world remains and is immortal." – Albert Pike
Try and see the changes as a period of hope and not strife. It can feel scary but know that you will be fine! Whatever is trying to slip away has served its purpose, and it is now time for something new and better. You are evolving.
I read for people all over the world now, and the feeling of hope that everyone has is overwhelming to hear. When I read for people, I am not seeing doom and gloom and economic disaster. I am seeing a freeing up and leaving behind of the devastation of the last few years. I am seeing improvements for them with their relationships, their jobs and finances, etc.
So, because this is true for the vast majority of the people I read for, that indicates to me that this is the directional trend of the whole country and rest of the world – forward!  Think of it as birth pangs bringing us into the New Age of Aquarius.
With a major Aquarian influence present during the recent eclipses, the nation, and you, you have a chance to be part of the change. Use the blast of Aquarian planetary energies and aspects present throughout the next few months, to bring about change in your corner of the world. You have an unprecedented opportunity to be a catalyst for change in your life, your community, nationally and globally.
"It is the greatest of all mistakes to do nothing because you can only do little – do what you can." – Sydney Smith
Accept your own challenge to bring change. It isn't just our nation that is being blasted with the energy of change – it is all of us.  That also includes the rest of the world. Our leaders are looking at each one of us to do our part in bringing this overdue change into reality. Things are changing. View it with a sense of excitement and not fear! You truly are living in exciting times!
This is not a political viewpoint, but simply relating the major element of change that is taking place in this country at this time. The change represents a shift in consciousness taking place throughout the world. The worst thing we can do for ourselves is to dig in our heels and say, "No, I am not willing to change, grow, or evolve".
Doing change just for the sake of change isn't desirable. No one really enjoys change. Change is usually experienced as challenging, stressful, chaotic, and leaves us full of fear and anxiety as most prefer the "devil they know, to the devil they don't know."
However, in the world we live in, the only thing that is guaranteed is that there will be change. We can't necessarily change what is happening, but we certainly can change how we react to it.
It is best to be open and to try and change our fear to an emotion of excitement and optimism. In doing so, we can affect the outcome of change to one that is more compatible with our goals, our directions, and out hopes for the future.
Just as a baby changes from day to day on his journey through life, so do we continue to do so as adults. Everything that exists is constantly changing, evolving, and growing in some way. To stop it is to stop life!
Being alive necessitates changing. Take control of yourself, your destiny, and your future and ensure that the changes are the ones you envision for yourself.
See yourself and your future and know that what you see for yourself or fear for yourself is what life will bring to you. If you fear the change or fight the inevitable changes brought about by life, you make the change more difficult for yourself.
If you are willing to focus on the benefits taking place with the changes, you ensure better futures for yourselves and those you care about.