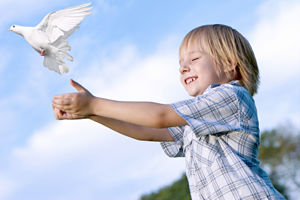 Channeled from "The Collective" by Sharon Michelle
Q: What can you tell me to share that would be what people need to be focusing on this holiday season?
A: "As always, people should be focusing on love. Focus on the heart center and visualize the outpouring of love, inside yourself, into your environment and out into to the world at large. Really tune in to that joyous expanse of energy emanating from the heart of each of you."
"There is no other time in the earth that is more joyful and full of love than this time.  Do not focus on material gifts at this time.  Focus instead on the wonders that have taken place during your life. Tune in and focus on the wonders of nature, the beauty in the ice and snow, the smiles on children's faces, and the glow on those of lovers."
"Tune in and feel this joy and love expanding outward into the world and into the universe welcoming the new energies that are being beamed to earth at this very time."
"Christmas is not a time nor a season, but a state of mind. To cherish peace and goodwill, to be plenteous in mercy, is to have the real spirit of Christmas." ~ Calvin Coolidge
"Know that the vibrations of each of you and of the planet are increasing in frequency.  As this frequency change takes place, you will feel lighter and lighter.  You will age less rapidly, your quality of life and health will improve.  You will begin to feel the earth as it comes back into harmony, and you will notice that your diet is changing as you begin to desire healthier foods."
"There is much talk of solar flares and how this could affect the earth.  Do not fear these as this action is partially what is bringing in the new energies, the new gifts, and the new understandings, and the new breakthroughs in technology.  Relax and embrace these energies."
"Feel the shifts taking place in you and in those around you as more and more people are waking up to their true natures.  Do not fear these changes, but, instead bask in the love and light being beamed upon the earth at this time.""
Feel this love as enters in and again as you reflect it outward into the world around you.  Use this energy to heal yourself and then to heal your relationships."
"Christmas is a necessity.  There has to be at least one day of the year to remind us that we're here for something else besides ourselves." ~ Eric Sevareid
"Give the gift of yourself this year.  Take the time to write a personal note on your Christmas cards or emails to those you care about.  Tell them why they important to you and what their friendship has meant to you."
Reflect on what it is that you have that brings you joy and peace.  Do not allow yourself to be concerned with what you wish to have.
The future brings to you according to how you are now at this time.  Experience joy, love, and forgiveness in your relationships and the future will bring you more of the same.